A feature of videoADVANCE...
Increase your Lead Flow by over 568%
Convert More Traffic
Into Paying Customers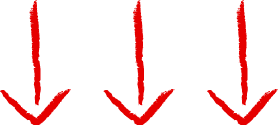 96% of Site Visitors are


Not

Ready to Buy
And therefore will not contact you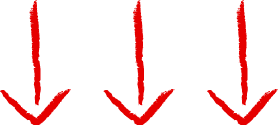 Split your lead capture process into two separate steps
The Elegant Process Utilizes Two Simple Pages,
with a request for only the email address on Page #1...
After clicking 'submit', the prospect is redirected
to Page #2, which contains personal contact fields...
By the time the prospect hits page #2, the 'fear switch' in their brain has been turned off, and the majority will then give your their personal details without hesitating
This system for improving online lead flow has been proven through extensive testing and an advertising spend of over $100,000.00
Exit-redirect. If your prospects don't want to give you their contact information, and attempt to exit your site, they are automatically redirected to your primary sales page anyway.
Responsive coding; Will work and look great on any device, no matter the size. See this in action by narrowing your browser width now and watch how the content on this page 'responds'.
Splitting the registration form into two separate pages results in 568% lift in response levels, with the majority of prospects filling out page 2 as well.
Can easily be customized.
Works with any Video hosted on our video cloud.
You receive an email as soon as a prospect registers.
Installs on your website in less than 60 seconds. Works on any server that has php installed.
Clients who implement the Lead Capture System
improve their lead flow rate by over 568%.

Normally sold for $1,200.00, the Lead Capture System is
available to Clients through Resellers as
part of their videoADVANCE subscription.
Questions? 1-888-842-3648
9am - 5pm, Mon-Fri